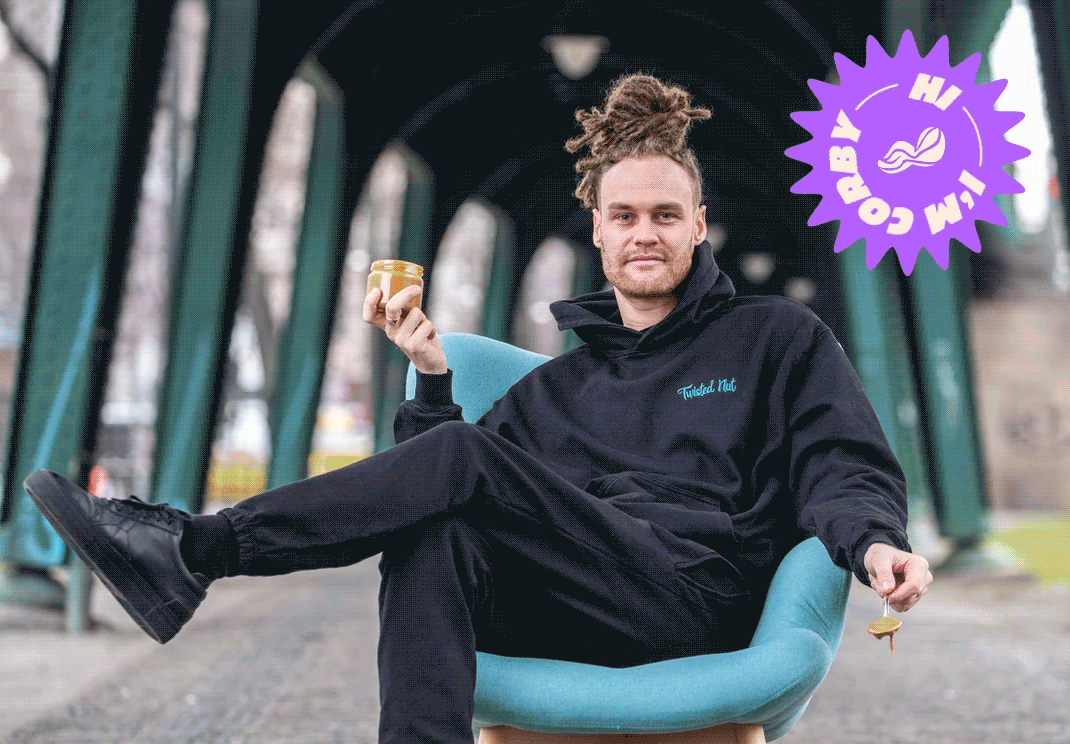 <tc>Meet your Maker. The Story behind Twisted Nut.</tc>
I'm an Auckland-born Kiwi turned wanna be Berlin Bear and I'm here to bring you a new handmade nut butter. I soon understood the many similarities between a coffee bean and a peanut. From growth to harvest, from raw to roasting and then from the ground to the cup or, in my case, the glass jar, I learned The key focus. The roasting!

Like a coffee roaster I have developed two different roasting styles. The Light Roast and the Dark Roast; two unique peanut flavours. We mill and mix a small batch at a time with crunchy peanut pieces and a lick of rock salt.

Two Ingredients.

Peanuts & Salt 

Two Roast Styles. 

Light & Dark. 

Two Variations.

Crunchy & Smooth. 
These are our Statements. 
<tc>TWO INGREDIENTS</tc>

Only nuts and a little rock salt in our nut butter. 

<tc>FREE OF SUGAR</tc>

We don't need sugar to taste good.

<tc>TOTALLY VEGAN</tc>

To keep animals and the environment healthy.

<tc>HANDMADE IN BERLIN</tc>

Handmade and hand-stirred in the heart of Berlin.

<tc>WITHOUT PALM OIL</tc>

Incredibly creamy and smooth even without palm oil.
We like big nuts and we can nut lie.
Read the write ups for yourself. 
"How I love this easy flowing nut butter! The dark roasted one is absolutely delicious!"

"Really good. Quality and taste are right."

"Super delicious and creamy. Addictive!"

"Irresistibly delicious, yummiest peanut butter I've eaten!"

"The best peanut butter I've ever had. Creamy with no added sugar. It's served with every breakfast."